Pricing plans from $1/day
Start your 30-day trial, cancel anytime
$30 /month
---
1 staff member
---
100+ features
Unlimited customer support
Unlimited appointments
30-day free trial
$50 /month
---
2-5 staff members
---
100+ features
Unlimited customer support
Unlimited appointments
30-day free trial
$75 /month
---
6-50 staff members
---
100+ features
Unlimited customer support
Unlimited appointments
30-day free trial
Pricing plans to suit your business
Ongoing feature updates
Genbook Customer app
Genbook Manager app
Email and SMS notifications
Performance dashboard
Google Search Optimization
Cancel anytime
Geo, Geo Brian Hair Makeup, NY
Frequently asked questions
Do I have to pay for the trial?

No, the 30-day trial is free, and you only have to start paying at the end of the 30 days, should you decide to use us. It's also not a lock-in contract, so you can cancel at any time.

Can I invite customers to use Genbook?

Yes! Your customers will be able to book their appointments with you once they have the app. They can also find you online through Google, as well as your Book Now button. Click on Setup tips, then 'invite your customers to book online', before choosing how to invite them to Genbook.

Can I invite staff members to Genbook?

Yes, you can. Go to "Staff", and then add a new staff member. You can then choose their access rights and provide them with login details.
What features can I use during the trial?

You will be able to use all of the features, except for payments and offers, during the trial.

What are the differences between the three pricing plans?

There are no differences between any of the pricing plans, except for the number of people who would be registered to use Genbook.

What happens when my free trial ends?

When your free trial ends, you will have to then decide if you would like to continue with Genbook. To start a Genbook subscription, simply click on your name in the top-right corner, Your Account, and Your Genbook Plan, before choosing a subscription. You can, however, decide at any time to reopen your account, as we save your account details.
Get connected to the Web
It's so important for your business to stand out, especially when you're just starting out. With Genbook, your business can be found and directly booked on the major Search sites, online directories, and local apps - everywhere your customers are.
20

,

712
service professionals
Trusted by 20,000+ service professionals
Save time while growing your business
"Genbook has definitely improved my life as a small business owner! The time wasted booking appointments has been replaced by increased business! My clients love how easy it is to use."

Laura
Scratch My Back Nail Studio, ON
"I have been using Genbook since 2009. It's wonderful when my clients want to make an appointment at 2am and I'm sleeping and they don't have to worry about waking me!"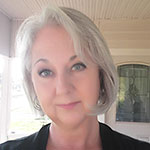 Diana
Diana Snider, LMT, TX
"Not only do I have a scheduling system that finally works, I've also saved and profited over ($$$) thousands of dollars in the process. It is simple and easy to use."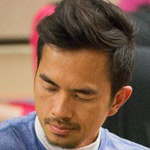 Khong
Midwest Sport and Spine, IL
"Genbook has made our business more efficient. We no longer have to make multiple calls, leaving multiple messages and play phone tag!"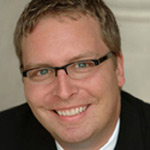 Ron
Ron Klein Photography, MO
Anywhere, anytime, any device
Easy to set up, manage, and use
Try Genbook for free
No credit card required