Genbook
has joined the

Booksy family
Get organized, simplify admin, and grow your business. All in one app.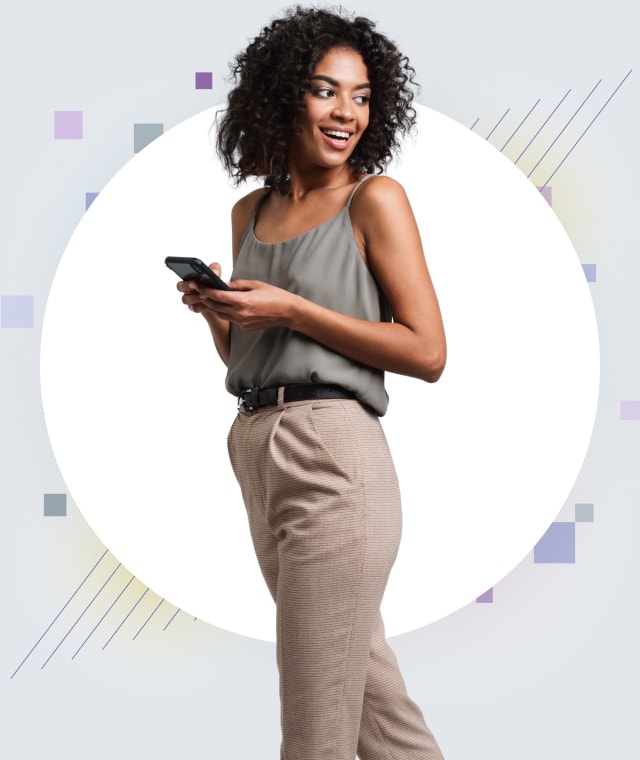 A game changer
for my business
- Stacy Lehman Jasper,
The Body Boutique
Everything you need,
all in

one place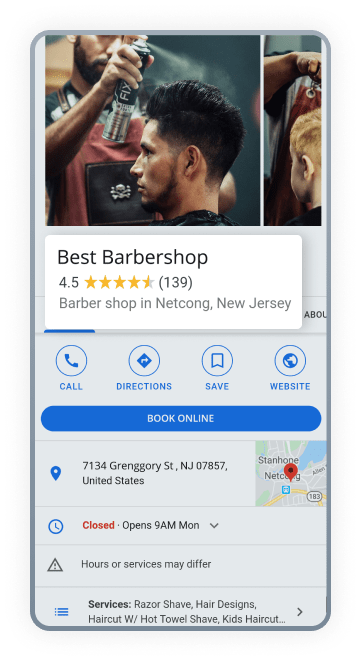 Build Your Reputation
Automate and collect glowing client reviews that integrate to Google and the Web.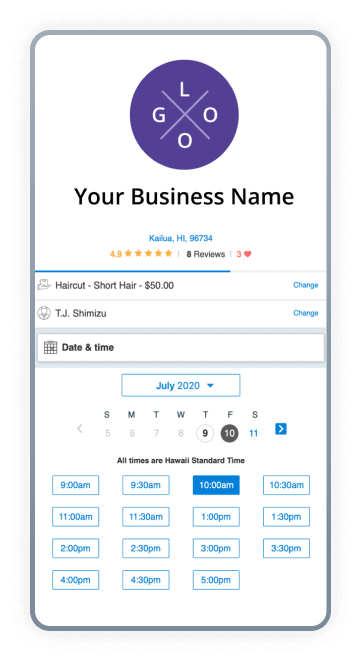 Schedule Online
Let Genbook take your bookings 24/7 and automate your scheduling rules while you manage your time, staff and operations from any device.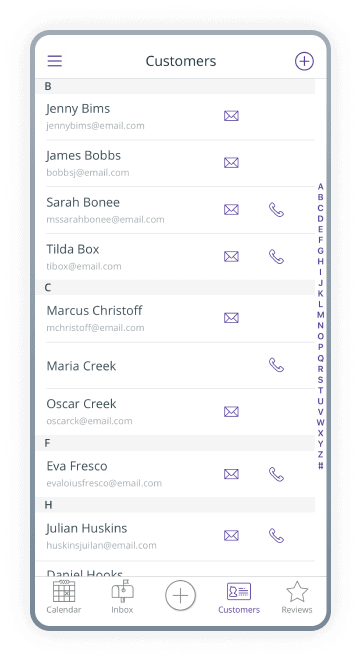 Manage Your Clients
Access real-time client information, automatically communicate your policies, provide Waitlist opportunities, flag no-shows and more.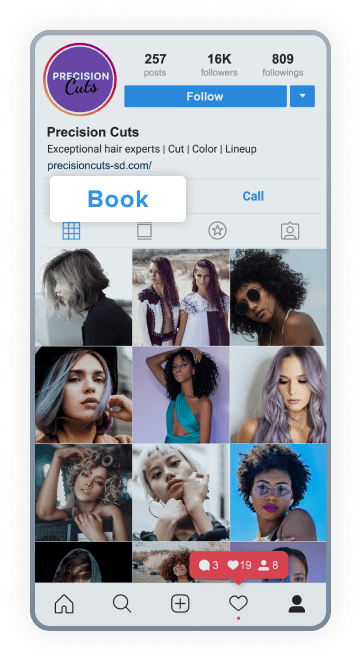 Get Booked Everywhere
Help clients see, search and schedule your services in real-time via Social Media, Google or the Web.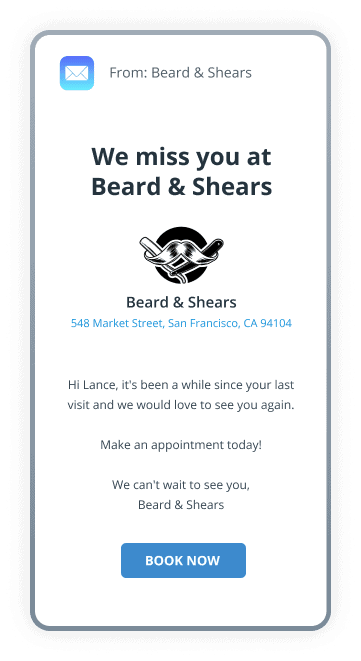 Market Your Business
Create and send communications to your clients to attract and convert more bookings.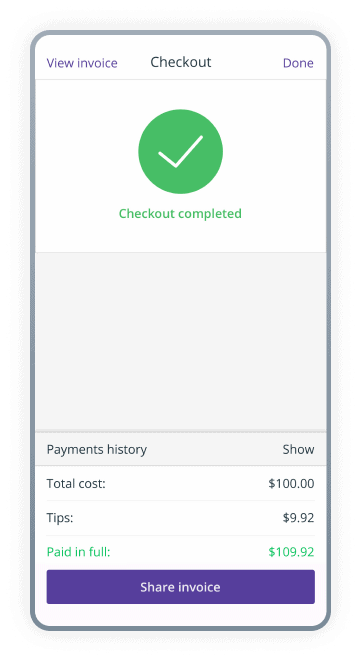 Get More from Payments
Accept secure payments or payment information online to process the way you want and minimize no-shows and the hassle.
Genbook automatically updates your availability, communicates with your clients via text, and fills your calendar so you can spend your time and energy on providing a memorable client experience.

Nicck Townsend
Nicck Townsend Salon, Philadelphia
Genbook is one of the most reliable booking systems. Our booking system before Genbook lost appointments which was a bad experience, Genbook has never lost one booking. Using it requires little or no training.

Tony Pin
Manly and Sons Barber Co., California
It's on my phone, so I can book, I can change time, I can check who is coming in before I come to work. It's also linked to my phone number, I get notified when there's a new booking, or when I get a new review. Genbook is so easy to use, it really minimises my stress.

Amber Jolly
Self Love LA Spa, California
The biggest benefit of using Genbook since I started with them over 6 years ago is watching them grow, evolve, and update their offerings. With the new app available for clients to book from their phone at any time, the payment processing, and automated reminders, I couldn't ask for anything more.

Brittney Carmichael
OMGHairstyles, Texas
Salons
Barbers
Beauty
Massage
Wellness
Photographers
Wave goodbye to
the distractions and say hello to
more time
Genbook takes online bookings 24/7, can factor in time for clean-up, collects vital client information, communicates your policies, minimizes ghosting clients, makes checkout contact-free and so much more.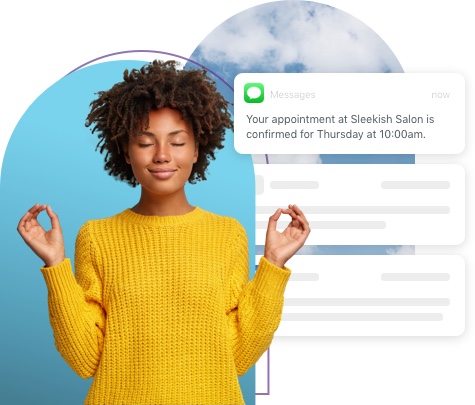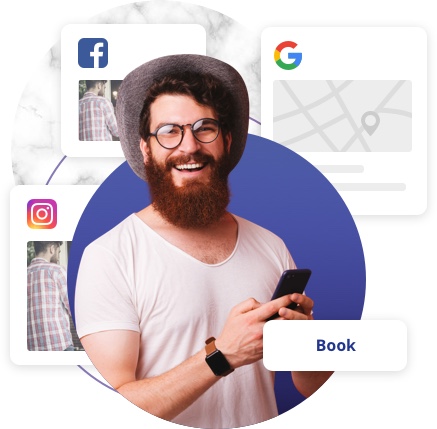 Never miss a booking
(or
payment!

)

Genbook connects you to your clients on social, mobile, and search so you'll never miss a booking again. Take payments off your phone or Genbook's point of sale, set deposit rules or secure payment details. You have complete control.
Create an amazing
client
experience
Genbook helps you attract, convert and manage your client relationships from the convenience of your mobile phone.

From the point of booking to converting reviews, Genbook's all-in-one solution makes your business experience shine!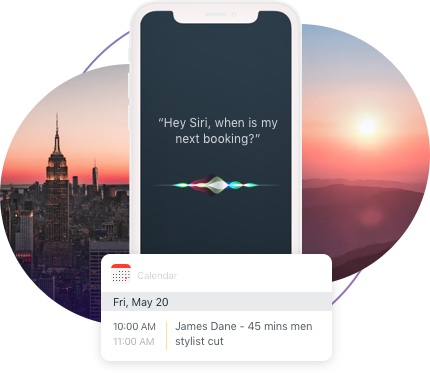 Work smarter,
not
harder
From last minute bookings to integrating your personal calendar, promotions and offers, Genbook is seamless and simple. You simply switch on the features you want, and off you go.
If our words can't convince
you, maybe
our




our

numbers will
1 million
Monthly bookings
$65 million
Worth of bookings a month
16,000+
Reviews collected a month
133 million
Better business experiences
$8.6 billion
Total booking revenue
Start building a better
business




business

experience today