What are all the
alternatives for
your online
scheduling needs?
A detailed comparison of all the appointment scheduling options for your business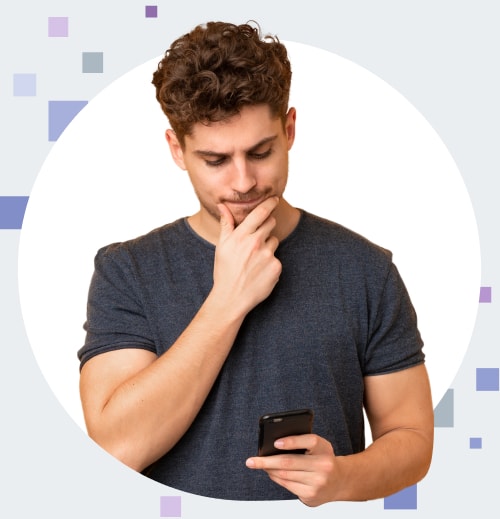 Just starting
your search?
New to the world of online booking and unaware of how it can help your spa, salon, or barbershop grow?
Let's show you
why Genbook is a
better alternative
Picking an online booking software is overwhelming. We want to make it easy for you to evaluate and choose one that fits you and your staff's needs perfectly—even if it means it's a tool other than Genbook.
Styleseat
Wondering why Genbook is a better alternative to Styleseat? For starters, we don't charge your clients! But there's plenty more.
Learn more
Booker
Learn why Genook is a better alternative to Booker by Mindbody. A simple, affordable product is one, but there's plenty more to why businesses love us.
Learn more
Schedulicity
When comparing Schedulicity with Genbook, we win hands down! Read along to know more about Genbook pricing and how it compares.
Learn more
Vagaro
Learn why Genbook is a better alternative than apps like Vagaro. You get more value for your money, but there are more reasons why businesses love us.
Learn more
Choosing Genbook means
you are opting for a better alternative
Learn why Genbook is
preferred over all
other apps
Don't take our word for it! Glance through and see why small businesses like you prefer Genbook over its competitors and why we are a better alternative.
Saves me the stress
Ditched the Pen & paper for Genbook"I love that with Genbook my clients can book their own appointments at their own leisure. This saves me the stress of clients calling/texting me at all hours."
Genbook is simple yet full
of features
Switched from Styleseat to Genbook"Genbook is reliable and keeps up with the industry needs. It is very intuitive and simple to use."

Anne Grieve
Atelier Studio
Get more with Genbook—an alternative that won't disappoint!
As a small business entrepreneur, your key focus should be on your clients. Unfortunately, a lot of your productive time gets wasted in managing calendars, to-do lists on paper, and playing phone-tag. This takes away from the experience that you aim to deliver.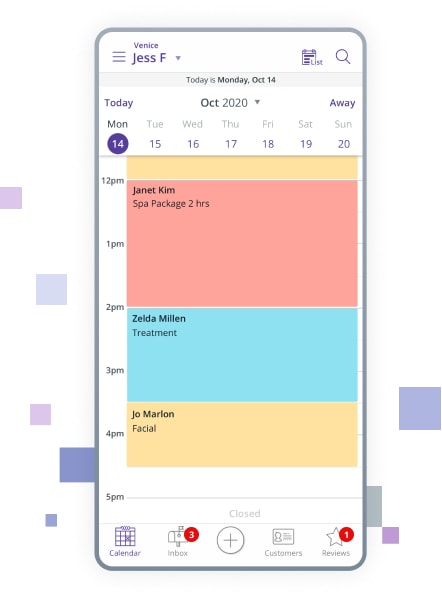 What you need is an all-in-one appointment scheduling and booking software that helps you not just manage your calendar effectively, but also gives you everything that you need to streamline your business goals and design an excellent business experience.

Whether you operate as a solopreneur, a team, or are spread across multiple locations, Genbook has features that can make your life a lot — easier.

Using Genbook you can manage calendars, optimize your schedule and bookings without stress. You can eliminate no-show clients and let us maximize your precious time. It's isn't surprising that small businesses have constantly voted us as a preferred alternative and better partner than the rest.
Our easy to use Customer Relationship Management (CRM) has features that make day to day admin management a breeze. From communication to invoicing and everything in between, one tool does it all for you.

The in-built brand reputation and marketing toolkit ensures that your clients can leave ratings and reviews as well as book appointments from your website, booking pages, or through social media channels.

The best bit? Your transactions are safe and you can keep a tab on what's working and what's not through powerful analytics with just a click.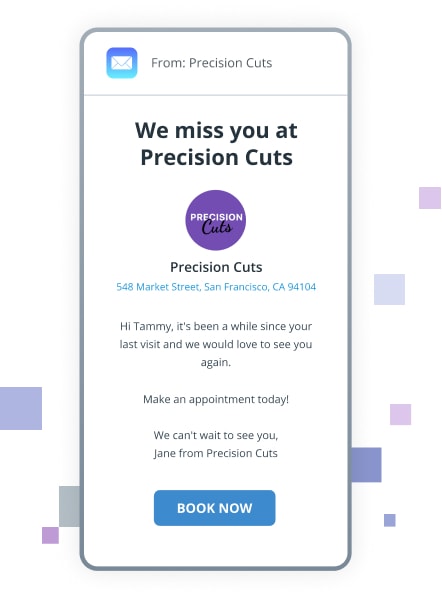 Sounds exciting?
Switch to Genbook today
Start your 30-day free trial.
No credit card required. No strings attached.